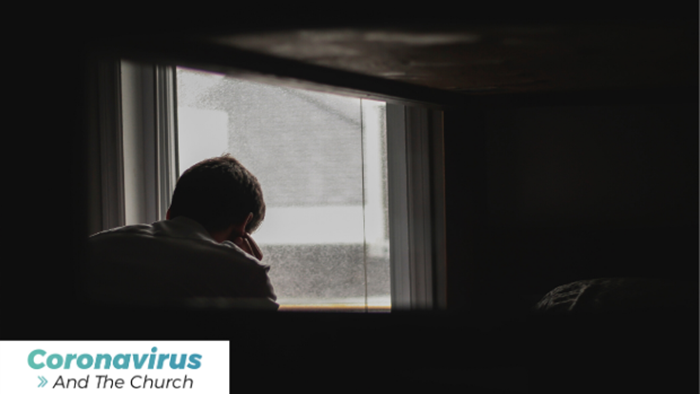 Josh Laxton currently serves as the Assistant Director of the Billy Graham Center, Lausanne North American Coordinator at Wheaton College, and a co-host of the podcast Living in the Land of Oz. He has a Ph.D. in North American Missiology from Southeastern Baptist Theological Seminary.
---
My wife is a nurse, so she has a lot of experience in dealing with those in pain. She told me about the following chart they use in triage to help people gauge their pain: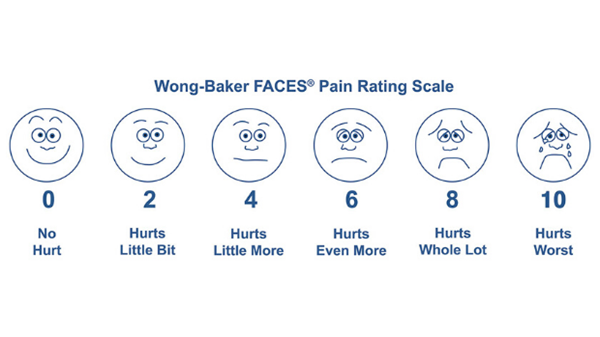 Where are you today? What's your number?
I imagine there are very few, if any, who aren't dealing with some form of pain or suffering during this COVID-19 pandemic.
Before I move on, let me offer a working definition of pain and suffering. Pain and suffering can be defined as the light-to-severe physical, emotional, and psychological discomforts we feel and/or experience when life doesn't go according to our plans, dreams, intentions, and expectations.
According to sociologist Peter Berger, "[Every culture has provided] an explanation of human events that bestows meaning upon the experiences of pain and suffering"[1]
Berger definitely describes me. When I encounter some form of pain and suffering, I want to know why this happened. Was it my fault? Could it have been avoided? As human beings, we have a difficult time understanding the meaning and purpose behind pain and suffering that we can't (or couldn't) control.
Take for instance, the COVID-19 crisis. Because of COVID-19, hundreds of thousands across the globe have been laid to rest. Nations and states have been locked-down leading to the need to bailout businesses and offer stimulus checks. In the midst of shutdown, many have been furloughed and laid off, as well as having to make the tough decision to close their small business indefinitely.
In addition to the physical losses, there's the emotional and physiological toil of being isolated from friends and family, the awkward feeling you have toward a neighbor while passing them on the sidewalk due to virus concerns, or the lack of physical touch (i.e., a hug, handshake, or pat on the back) that leaves you with feelings of loneliness, stress, and depression.
And every culture has wrestled with trying to explain and bring some kind of meaning to pain and suffering. But I believe the Bible has the best framework for understanding (and giving meaning to) pain and suffering.
John 11 gives us a framework of three questions (and answers) all human beings have in the midst of their pain and suffering.
Question 1: I'm in need. Can you help?
In the moment of Mary and Martha's pain and suffering, as they watched their young brother struggle with this illness, they sent word to Jesus saying, "The one whom you love is sick." They had nowhere else to turn. What they were doing wasn't working. Rather than getting better, every day he was getting worse. So, they decided there was only one other person who could help—Jesus.
Interestingly, Jesus receives the word but doesn't drop what he is doing to go and tend to Lazarus. Instead, he utters, "This sickness will not end in death but is for the glory of God…" and stays two more days in the place where he was. In short, Jesus' response to Mary and Martha's question, "Can you help?" was "I will help in my own timing, in my own way, and purposefully for the glory of God."
This may sound rude and cruel. Jesus can help, but he chooses when he helps and how he helps. My wife has uttered a phrase for as long as we've been married: "A crisis on your part, doesn't mean a crisis on my part." In other words, even though I might think something warrants urgent attention doesn't mean she thinks it warrants urgent attention.
You see, we have a problem with what Jesus did with Mary and Martha's request because we believe Jesus should give us his full undivided attention and do what we say, when we say it. In other words, in moments of pain and suffering, we want Jesus to be our genie in a bottle.
Again, I get it. In moments of intense pain and suffering, I want it to be alleviated. And if God is supposed to be all-powerful and all-good, then shouldn't he stop what he is doing and come to my rescue? But, the truth is that Jesus isn't our genie in a bottle, but the King of Glory. He acts when he wants and how he wants.
This reality reveals some myths that need to be busted.
First, just because God doesn't show up when we want or how we want, doesn't mean he isn't listening. Jesus heard the request from Mary and Martha. He hears your request as well.
Second, experiencing pain and suffering doesn't mean that God doesn't love you. He very much loved Mary, Martha, and Lazarus; and he very much loves you!
Third, just because we experience pain and suffering doesn't mean God isn't in control. He was in control of Lazarus' situation; yet, he allowed the illness to take his life. The same is true with us today—even though God allows our paths to enter the valley(s) of the shadow of death.
Fourth, experiencing pain and suffering doesn't negate God's goodness. As the adage goes, God is good all the time, all the time God is good. The tension of a fallen world and a good God can exist.
Jesus is, according to Scripture, the King of Glory. Everything that he does and allows to happen revolves around his glory. Therefore, even our pain and suffering can be used to expose his glory.
Question 2: I'm mad. Where were you?
As Jesus waited another two days, Lazarus died. And sometime between him leaving and arriving, Mary and Martha buried their brother.
As they are grieving, they hear Jesus is on his way. Martha, the older sibling, runs out to encounter Jesus. When she gets to Jesus, she exclaims, "Lord, if you had been here my brother would not have died." Basically, Martha tells Jesus she is angry at him. In her eyes, Jesus was [too] late.
Click here to read more.
Source: Christianity Today