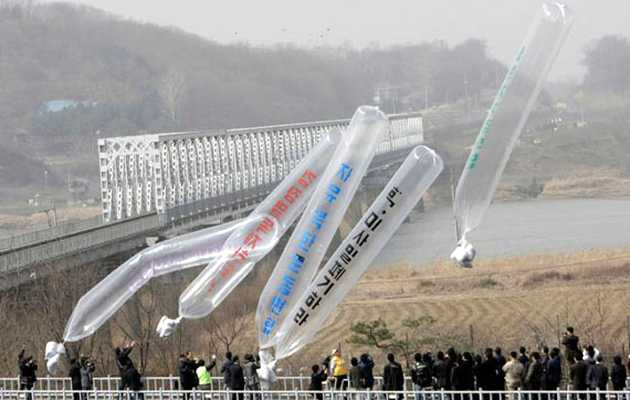 In the latest efforts to stop Scripture from crossing borders into North Korea, South Korean authorities made Bible launches illegal on Friday. A law passed overnight includes heavy fines and bans any activities connected to cross-border balloon or sea bottle launches.
Voice of the Martyrs Korea sends Bibles to North Korea in balloons and sea bottles throughout the year. "For 15 years, we've had a very good cooperative relationship at all levels of the South Korean government," Pastor Eric Foley, CEO of VOM Korea, says.
"We're saddened that government has taken the step to move away from this 15-year policy of collaboration… and, instead, [sees] freedom of religion as suddenly a threat to life and property."
Making Christ known in North Korea
Local authorities blocked a launch several days ago following high-level political statements from North and South Korean leaders. Foley insists VOM Korea's work has no political agenda.
"We do the balloon launches – not as missionaries seeking to evangelize North Korea, but as the partners of North Korean Christians who daily risk their lives. They have asked us to do the things that they can't do to complete the work that the Lord has given to them," Foley explains.
Continuing its partnership with secret believers in North Korea now carries a higher risk for VOM Korea. However, "when you partner with underground Christians, these kinds of situations are inevitable," Foley says.
"We can't ever believe that standing with underground Christians won't cost us something."
Click here to read more.
SOURCE: Mission Network News, Katey Hearth
CALL TO ACTION
Pray South Korean believers can stand firm in their faith and commitments despite ridicule and public shaming.
Ask the Lord to unite free and oppressed believers in prayer.
Pray the Lord moves as only He can through the prayers of His people.