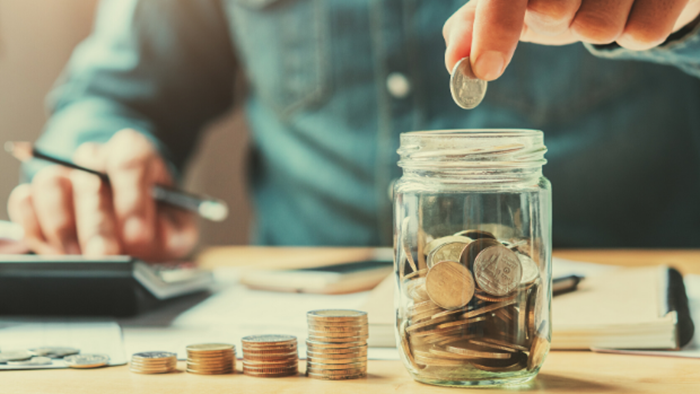 Ed Stetzer is executive director of the Wheaton College Billy Graham Center, serves as a dean at Wheaton College, and publishes church leadership resources through Mission Group. The Exchange Team contributed to this article.
Laurie Nichols is Director of Communications and Marketing for the Wheaton College Billy Graham Center at Wheaton College, creator of the Our Gospel Story curriculum, co-host of the podcast Living in the Land of Oz, and she recently completed a book on "The Making of Hero," while looking to launch a heromakers movement in the months ahead.
Josh Laxton currently serves as the Assistant Director of the Wheaton College Billy Graham Center, Lausanne North American Coordinator at Wheaton College. He has a Ph.D. in North American Missiology from Southeastern Baptist Theological Seminary.
---
This past spring, COVID-19 came in like a wrecking ball.
Not only did it cause a health crisis, but also a financial one. Along with the health crisis, where thousands were being infected and hundreds were dying, many feared for their own safety. In an attempt to flatten the curve, the federal government chose to shut down the country for a couple of weeks, and extended it after that.
What happens when an economy shuts down? A financial crisis ensues. That's exactly what happened. Millions of Americans were either furloughed or laid off.
In April, fear was in the air.
In an effort to stop the deluge of furloughs and layoffs, and to provide some assistance to help weather the financial crisis caused by COVID-19, the federal government stepped in by passing the CARES (Coronavirus, Aid, Relief, Economic, Security) Act. The CARES act included the PPP (Paycheck Protection Program) for small businesses.
Early on in its introduction, the PPP didn't include churches and other 501c3 organizations. However, through advocates like Senator Marco Rubio (R-FL), the bill came to include such institutions. In a conversation I had with Senator Rubio, he shared:
When you look at the small business sector as the place to start, and then you add to that the independent contractor workers, people who drive for Uber, and the like, the next logical step is this massive sector known as the 501(c)(3) universe of all sorts of organizations and churches as anybody else's. So in a catastrophe like this, where literally no community in the country is unaffected, we wanted to make sure we took care of workers across various sectors.
The PPP wasn't a never-ending tree of money. Originally there was only $349 billion allocated for small businesses. At the time, many expressed that it was "first come, first serve," which flooded the system with requests.
However, there were some who voiced that if more money was needed, there would be an extension—which there was, to the tune of $310 billion.
The Moment
Before I go any further, I want us all to pause and think about where we were emotionally and mentally when the crisis of our lifetime hit and began causing other crises.
I'm teaching an open online course through Wheaton called Crisis Leadership from a Christian Perspective, starting in a couple of weeks. In that course, I talk about how when crisis hits, we all tend to go into what the authors of You're It refer to as "the basement." People go down into the basement mentally and emotionally when they are afraid.
As a result, there are the three triggers of fight, flight, or freeze.
That's where many businesses and organizations, including churches and other 501c3 organizations, were when they applied for the PPP.
Down with the PPP?
At the time, the PPP was heartily embraced by many, though not all. And it seems that the CARES Act (including the PPP)—at least for now—did what it was designed to do: avoid catastrostraphic levels of unemployment. (It is still bad out there, but most economists believe it would have been much worse.)
However, if you've been following the news lately, you know that there seems to be a firestorm of commentaries regarding churches who (gasp!) actually took up of the SBA's offer to provide financial reprieve during the coronavirus pandemic.
It seems that larger churches with larger staffs bear the brunt of this public shaming.
I think that's unhelpful.
People have differing theological views as to churches applying for a "loan," and especially one from the government. I can also understand how some would want to argue theologically that churches who accepted the "loan" didn't have enough faith.
While I disagree with both sentiments, I get the point. That's why I posted articles both pro and con.
The scrutiny I can understand—and agree with—is towards churches that applied for the loan but didn't need it. The SBA's PPP guidance stated:
Borrowers must make this certification in good faith, taking into account their current business activity and their ability to access other sources of liquidity sufficient to support their ongoing operations in a manner that is not significantly detrimental to the business. For example, it is unlikely that a public company with substantial market value and access to capital markets will be able to make the required certification in good faith, and such a company should be prepared to demonstrate to SBA, upon request, the basis for its certification.
To be clear, if there were churches that in some way lied or manipulated the truth of their finances in order to secure the loan, then those churches should repent and give the money back.
However, I am not at all in favor of the public shaming of churches—large or small—for taking a portion of the PPP. It's easy to shame from the hot-dog stands when you are not seated in the hotseat. April was bad. Giving was collapsing in many churches and layoffs were coming. The PPP helped the economy by keeping churches (and others) from panicking.
Let me share a couple of reasons why the PPP was appropriate for some churches, and why no one should shame a church for participating in the program.
First, it was a low-risk loan, primarily focused on not eliminating jobs.
The PPP loan would be forgiven in full if, during the eight-week period beginning when the church received the loan, the money was spent entirely on:
Payroll costs
Group health care expenses
Interest on any mortgage obligations
Rent, including rent under a lease agreement
Utilities
In addition, if any portion of the loan was not forgiven, the terms of the loan would be two years at a 1 percent interest rate.
Perhaps look at it this way: If someone basically offered you legally-approved assistance to help you weather a time of volatility and uncertainty when you were struggling financially, would you refuse to take it? The answer is no. You know how I know? Because many people shaming churches for taking "free" money also took the stimulus check around the same time the PPP was offered.
But remember, even the name tells the story. It was about jobs— the PAYROLL PROTECTION Act. And churches have payrolls and the government did not want the (probably over 1 million) jobs in the church and non-profit sector to be suddenly laid off.
Click here to read more.
Source: Christianity Today