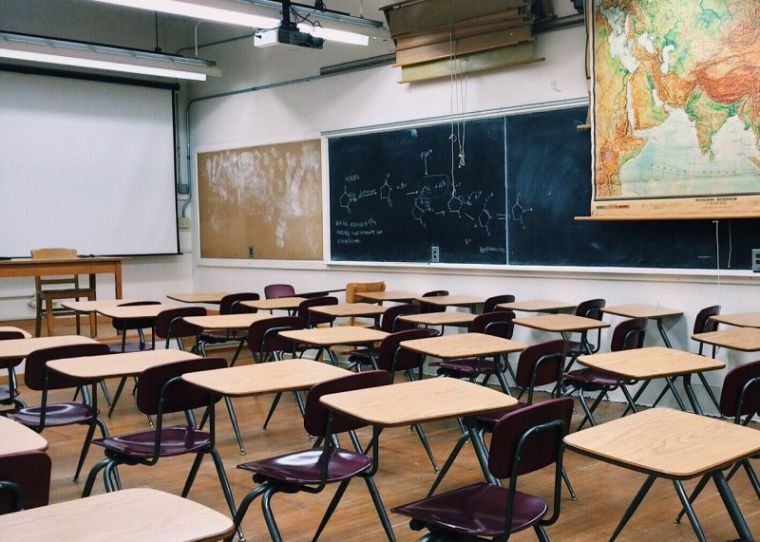 The U.S. State Department and the Department of Education have issued a joint letter to leaders of school districts and colleges across the United States warning about the threat posed by the seemingly innocent Confucius Classrooms and Confucius Institutes set up at many schools.
"Over the last decade, the authoritarian government of the People's Republic of China (PRC) has sent curriculum and PRC-trained teachers into hundreds of U.S. K-12 schools through a program called Confucius Classrooms," an Oct. 9 letter addressed to chief state school officers explained.
"Styled as a language and culture program, Confucius Classrooms are in reality an important element of the PRC's global influence campaign, now reaching tens of thousands of U.S. schoolchildren every day."
The letter, authored by Secretary of State Mike Pompeo and Secretary of Education Betsy DeVos, cited a review from the State Department's Bureau of Educational and Cultural Affairs, which "found that approval from an institution affiliated with the PRC's Ministry of Education is generally required when filling teaching positions associated with the Confucius Classrooms."
Pompeo and DeVos warned that teachers in Confucius Classrooms routinely engage in censorship to avoid criticizing the Chinese government.
"Classroom students have described their teachers' repeated avoidance of topics perceived to be 'sensitive' to or critical of the PRC," they wrote. "Particularly at the high school level, this creates a troubling deficit of information in a setting supposedly focused on the study of Chinese language and culture. At any grade level, the presence in U.S. classrooms of instructors supported by an authoritarian regime poses risks to our democratic values."
The secretaries explained that "on August 13, the State Department designated the Confucius Institute U.S. Center (CIUS) in Washington D.C. as a foreign mission of the PRC."
"This designation will provide much-needed transparency by requiring CIUS to provide information about its operations to the State Department, including regarding its relationship with individual Confucius Classrooms across the United States," the letter added.
Click here to read more.
Source: Christian Post