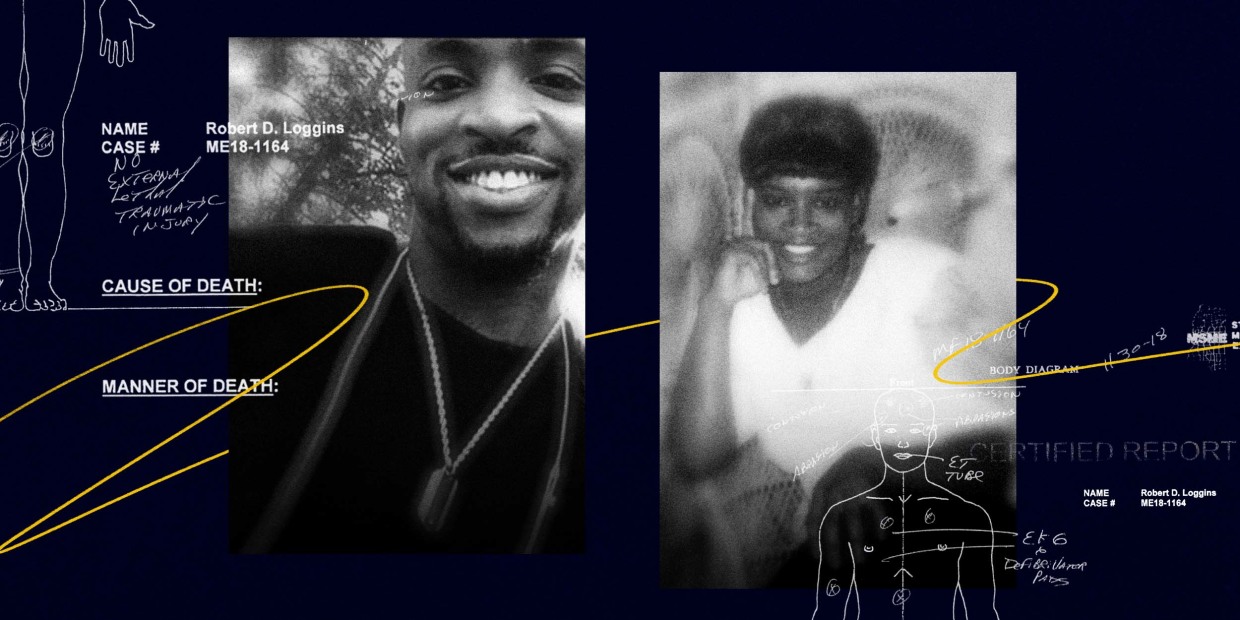 Robert Loggins wandered into a neighbor's backyard and fell down, crying for help. A woman dialed 911, telling the operator, "Please hurry!"
When police arrived at the home in this small town between Jackson and Memphis, Tennessee, in November 2018, they found a Black man facedown with his arms tucked beneath his body. An officer recognized Loggins, 26, who had battled both mental health and drug problems.
Officers repeatedly asked Loggins to put his hands behind his back, police video shows.
"Y'all going to kill me?" he asked.
"Nobody's going to kill you," an officer reassured him.
In less than an hour, Loggins was dead in yet another fatality linked to police use of a dangerous restraint technique that the Justice Department condemned in 1995. The agency, along with the International Association of Chiefs of Police, warned law enforcement officials that keeping people restrained facedown in what is known as the prone position increased the risk of death from asphyxia.
"As soon as the suspect is handcuffed, get him off his stomach," the report urged. If that's not possible, the person "should be closely and continuously monitored."
The Justice Department also told officers never to use a hogtie — a form of prone restraint in which officers also attach wrists to ankles behind a person's back. Many police departments have banned the practice because of its link to positional asphyxia.
But as the story of the Loggins family shows, actually persuading law enforcement officers to stop using hogties and prone-position restraints has proved almost impossible in small-town Mississippi.
Click here to read more.
SOURCE: NBC News, Jerry Mitchell