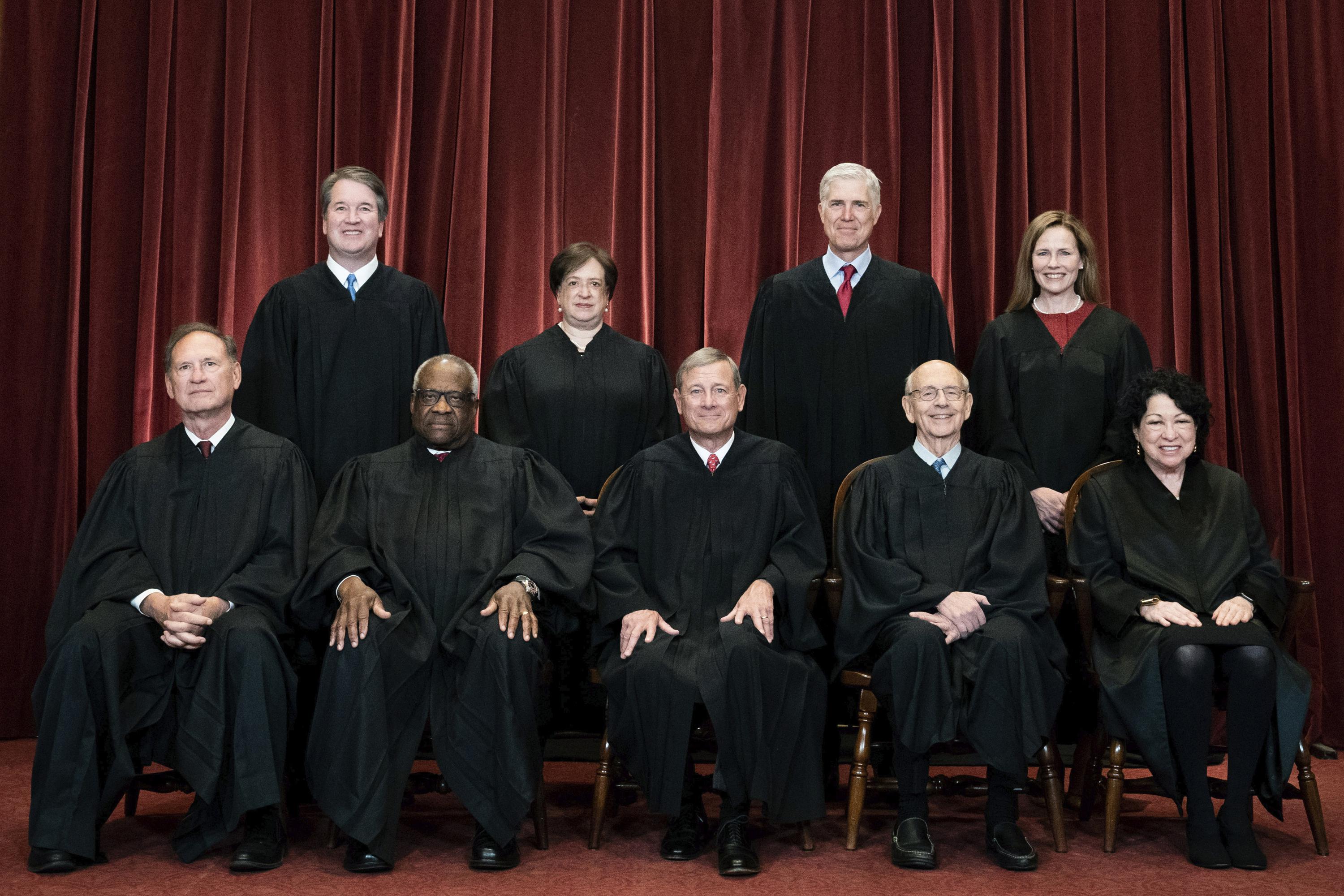 The Supreme Court has blocked President Joe Biden's vaccine-or-test mandate for private companies with 100 or more employees, in a decision handed down on Thursday.
The high court did however allow a vaccine mandate for employees at health care facilities receiving federal dollars to go into effect.
In a 6-3 decision the court's conservative majority concluded the administration overstepped its authority by seeking to impose the rule on large US businesses.
The conservative justices claim Biden's rule would have presented a 'significant encroachment' on the everyday lives — and health — of American workers.
Roughly 84 million people would have been affected.
The decision to allow the mandate on healthcare workers in Medicare and Medicaid-funded settings fell 5-4, with Chief Justice John Roberts and Justice Brett Kavanaugh siding with liberal Justices Sonia Sotomayor, Elena Kagan and Stephen Breyer.
It's the latest blow in a devastating day for Biden, who just in the last few hours failed to gin up support among Senate Democrats to scuttle the filibuster and pass voting rights legislation.
Click here to read more.
Source: Daily Mail