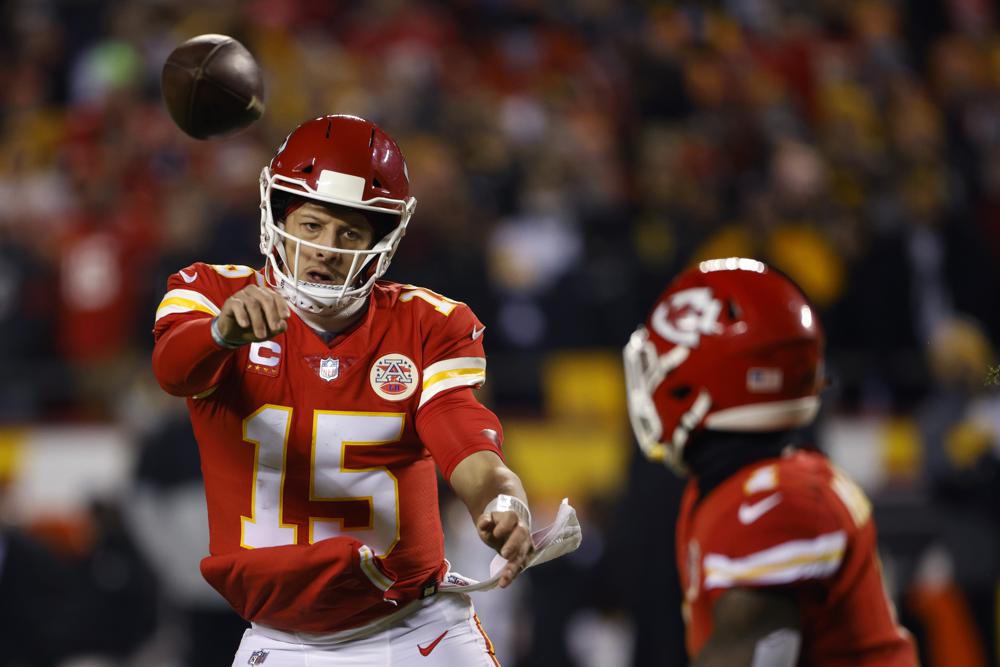 A disastrous play call in which the Kansas City Chiefs got a little too creative gave the Pittsburgh Steelers their only first-half touchdown, and it simultaneously ignited Patrick Mahomes and Co. on a barrage that saw them score five times in just over 11 minutes.
And with that, the Chiefs cruised through their playoff opener 42-21and took another step toward their quest for their third Super Bowl appearance in as many years.
The Chiefs advance to the divisional round, where they will host Buffalo in a rematch of their Week 5 showdown, which the Bills won. The Steelers, meanwhile, see their season, and likely the Ben Roethlisberger era, end with an unceremonious blowout defeat.
A Chiefs drubbing of the offensively challenged Steelers certainly didn't come as a surprise. The oddsmakers pegged Kansas City as 12-½ point favorites.
However, the first quarter of Sunday night's contest instead had the makings of a defensive struggle. The Steelers punted on four straight possessions while the Chiefs punted on three of their first four, and saw a tipped pass on the third lead to an interception.
Click here to read more.
SOURCE: USA TODAY, Mike Jones