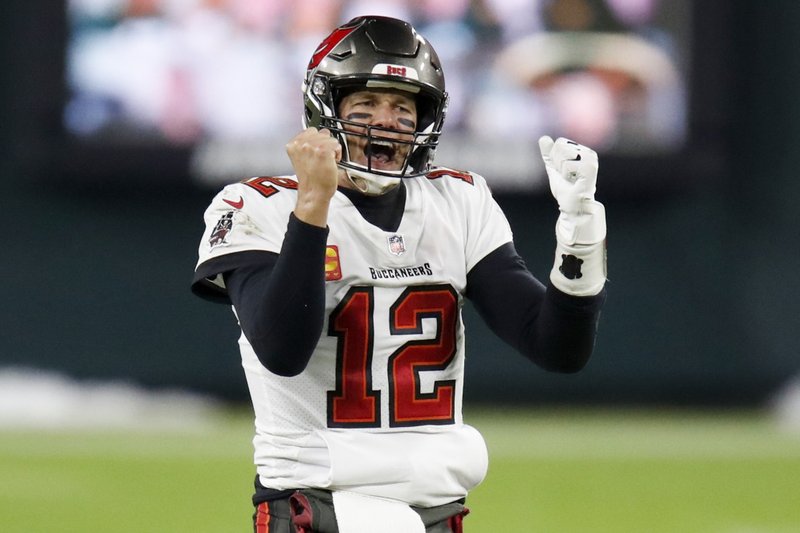 1. Bucs' Super Bowl title defense off to a roaring start. Tampa dominated in all three phases from the jump, squashing any hopes the upstart Eagles could keep it close. Tom Brady diced up the Philly defense with quick passes, averaging 2.17 seconds to throw, the fastest in a game this season. Despite missing several key pieces, Brady knew the weak points to the Eagles' vanilla defense pre-snap and ate it alive, chipping their way down the field for two first-quarter TD drives of 10-plus plays as the route was on. Sans Chris Godwin and Antonio Brown, the Eagles still couldn't slow Mike Evans, who set a club franchise record with nine catches for 117 yards and a TD. There were some early miscues between Brady and his replacement receivers, and the G.O.A.T. took four sacks. But on the whole, Tampa got out to a big lead and never looked back. It was an excellent amuse-bouche for the Bucs' playoff feast.
2. Jalen Hurts regresses after late-season improvement. The second-year quarterback looked overmatched most of the contest until garbage time — much like he did versus Tampa in Week 6. Against a juggernaut Bucs run D, the matchup would always come down to Hurts' arm. Credit the QB for fighting back to make the scoreboard more palatable in garbage time, but his struggles early cost Philly as they got down 31-0. Hurts struggled much as he did during the Eagles' early-season swoon. The QB fled the pocket too soon at times, missing opportunities for big plays. He often missed high and wide. Nothing down the field from Hurts was on target as he went 2 of 11 for 63 yards and an INT on deep passes. His two interceptions killed any chance for the Eagles to keep it close. The inconsistent play Sunday belied the improvement the young signal-caller displayed down the stretch of the regular season. After the stinker, Philadelphia will spend the offseason debating whether Hurts has done enough to retain the starting gig in 2022.
Click here to read more.
SOURCE: NFL, Kevin Patra