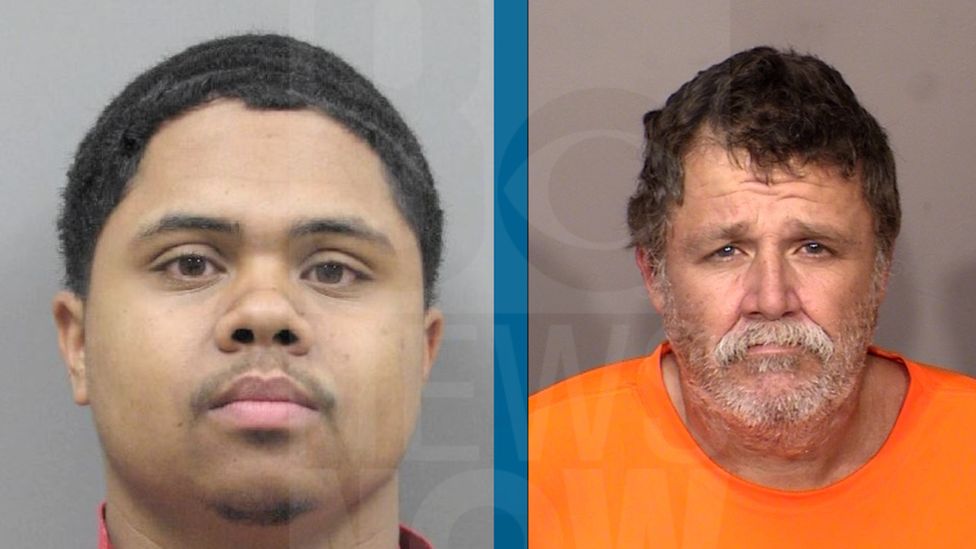 A black man in Nevada spent six days in jail after police mistook him for a suspect with the same name who is white and twice his age, a lawsuit says.
Shane Lee Brown, 25, was arrested in January 2020 in a traffic stop after he failed to show his licence. Las Vegas police found a warrant in his name.
But that warrant was actually for Shane Neal Brown, a middle-aged white man with a beard, the lawsuit claims.
The younger man was not charged with a crime and is now suing for damages.
A spokeswoman for the city of Henderson told US media that the younger man had been lawfully detained for driving with a suspended licence. The city did not refer to the allegation of mistaken identity in the legal action.
The lawsuit says officers wrongly thought Mr Brown was Shane Neal Brown, a white man with brown hair, blue eyes and a beard. Now 51, he was first jailed for a felony in 1994, before the younger Mr Brown was even born, reports US media.
Shane Lee Brown stands about 4in shorter than the older man, adds the lawsuit against the Las Vegas and Henderson police departments.
Click here to read more.
SOURCE: BBC