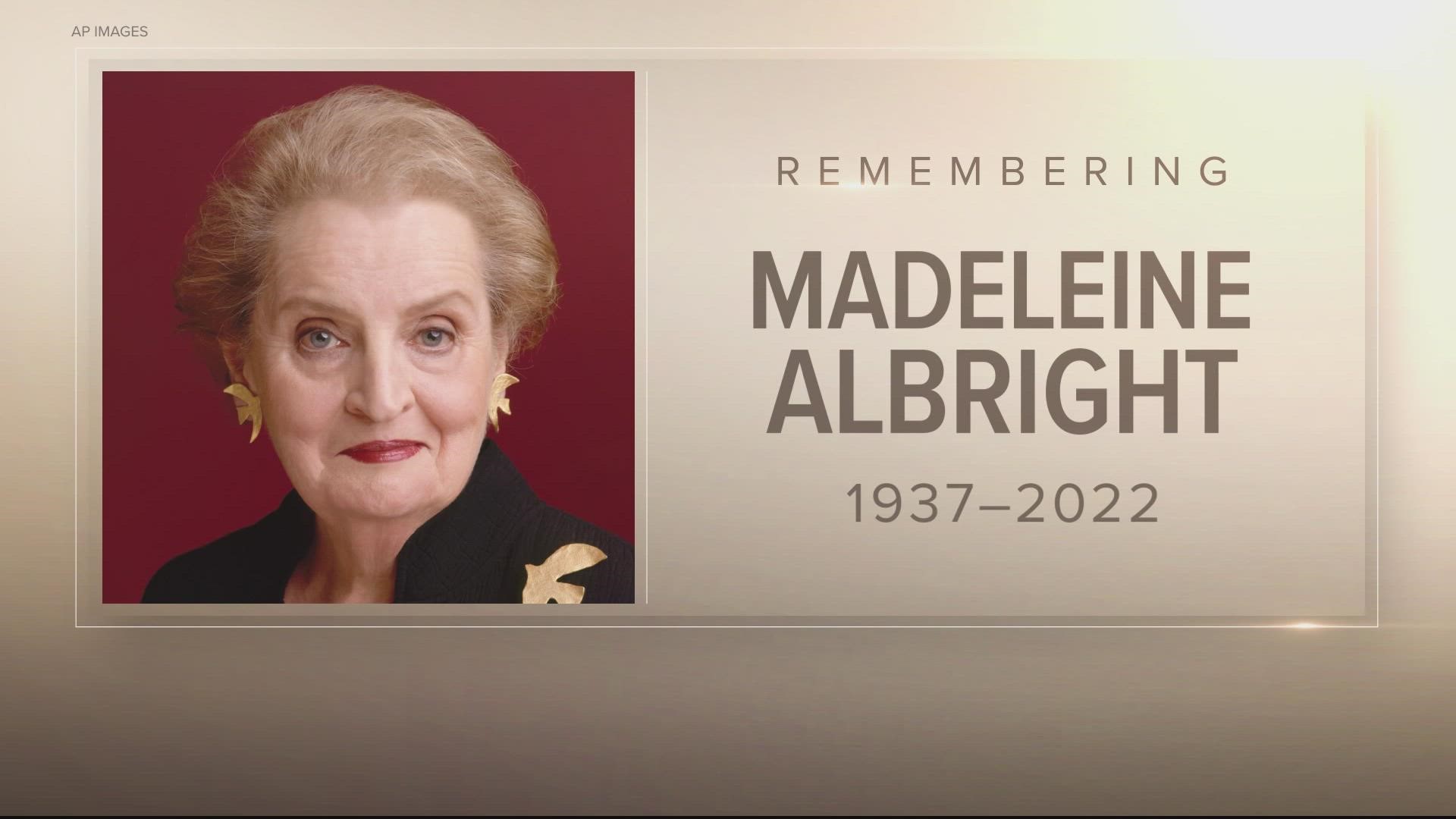 I had the great privilege of attending the memorial service for former Secretary of State Madeleine Albright at the National Cathedral in Washington, D.C., earlier this week.
The more than two-hour service was a moving tribute to a woman who spent virtually her entire adult life serving her adopted country, most famously as U.N. ambassador (1993-1997) and Secretary of State (1997-2001).
Madeleine Albright first came to America as an 11-year-old refugee, arriving on the SS America, along with her family, fleeing communist oppression in her native Czechoslovakia.
The memorial service celebrated Secretary Albright's life and her great love for America and what America stands for — freedom, liberty, and the innate, God-given value and dignity of every human life.
The memorial service celebrated a story that could only transpire in America, where an 11-year-old refugee could rise to the office of secretary of state, the senior position in the presidential cabinet.
Concerning the service itself, one particularly moving element was that her pallbearers were various members of her State Department security detail during her time as secretary of state.
Another personal touch was the fact that all the ushers were her former graduate assistants during her more than 30-year teaching career at Georgetown's Edmund A. Walsh School of Foreign Service.
Her three daughters' heartfelt tribute to their mother was a moving reminder that "Madam Secretary" was a loving, caring, "hands-on" and involved mother who was cherished by her children.
I have spoken previously about my personal friendship with, and admiration for, Secretary Albright. Even though we disagreed on many domestic issues, we shared a deep love for America and a fundamental understanding that America was, in her words, the "indispensable nation" if freedom and liberty were going to survive and flourish around the world.
Her life story gave Secretary Albright an existential understanding of the stakes for the world if America does not fulfill its responsibility to be the friend and champion of freedom and human dignity. Secretary Albright believed, as I do, in "American exceptionalism," and that is not a doctrine of pride and privilege, but one of sacrifice and service.
Several years ago, I was asked in a public debate, "What is your biblical evidence for "American exceptionalism?"
Click here to continue reading.
SOURCE: The Christian Post – Richard D. Land