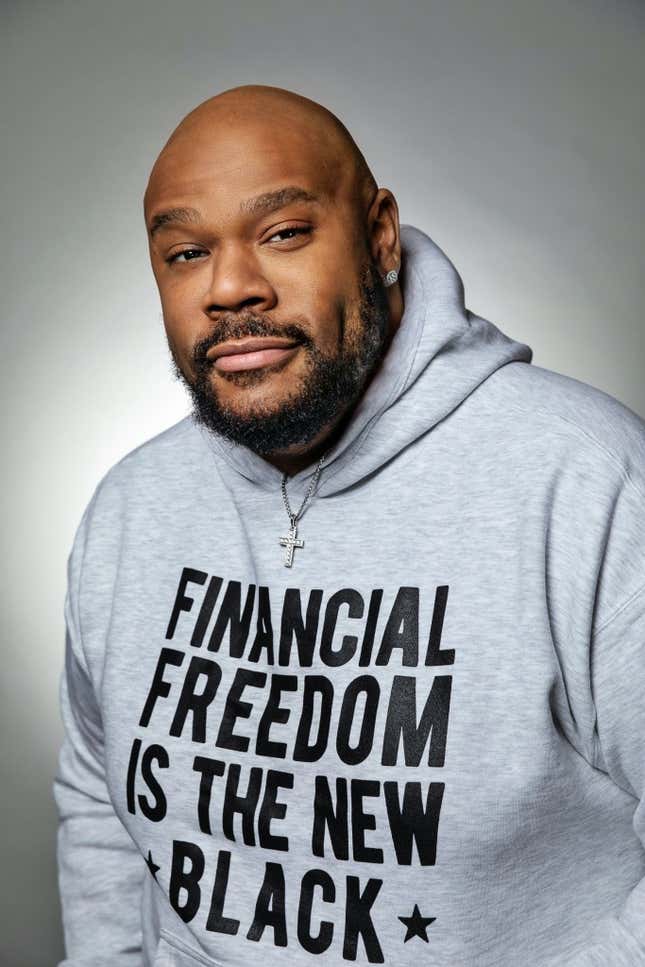 Black content creators have been outspoken about the disparities they face on various social media platforms. At The Root, we've reported on Black TikTok creators who have grown increasingly frustrated with white creators' ability to earn more money and receive more sponsorship deals. These issues have led to Black creators striking and looking for alternative platforms where their voices will be heard and valued. But Isaac Hayes III believes he has developed a solution that will help folks who create viral social content get the credit they are due. Hayes III spoke with The Root about his idea and why he thinks it will change the game.
It Started With Spider-Man
In 2018, Hayes III, a career songwriter, producer, and son of the legendary singer and songwriter, Isaac Hayes, noticed a kid from his hometown of Memphis who went viral for dancing in a Spider-Man costume to A-ha's 1984 synth-pop hit, "Take on Me." After receiving Hayes' congrats, the young person asked him for advice on capitalizing on his newfound popularity. "From that conversation, I realized that this young man had no idea how to monetize his talent. Marvel and Disney own Spider-Man, so if they want to take it away, they can. But he should still be able to monetize his content and teach people how to dance," Hayes said. And it was that conversation that inspired Hayes to launch Fanbase.
As the name implies, Fanbase is a social media platform that allows you to follow any user for free. A fee of $4.99 per month allows you subscribe to exclusive content. Users can also unlock one post at a time. The business model lets users make money by placing video, photos, or long-form pieces behind a paywall for fans to access. The idea is catching on. The Instagram account currently has over 103,000 followers
Click here to read more.
SOURCE: The Root, Angela Johnson