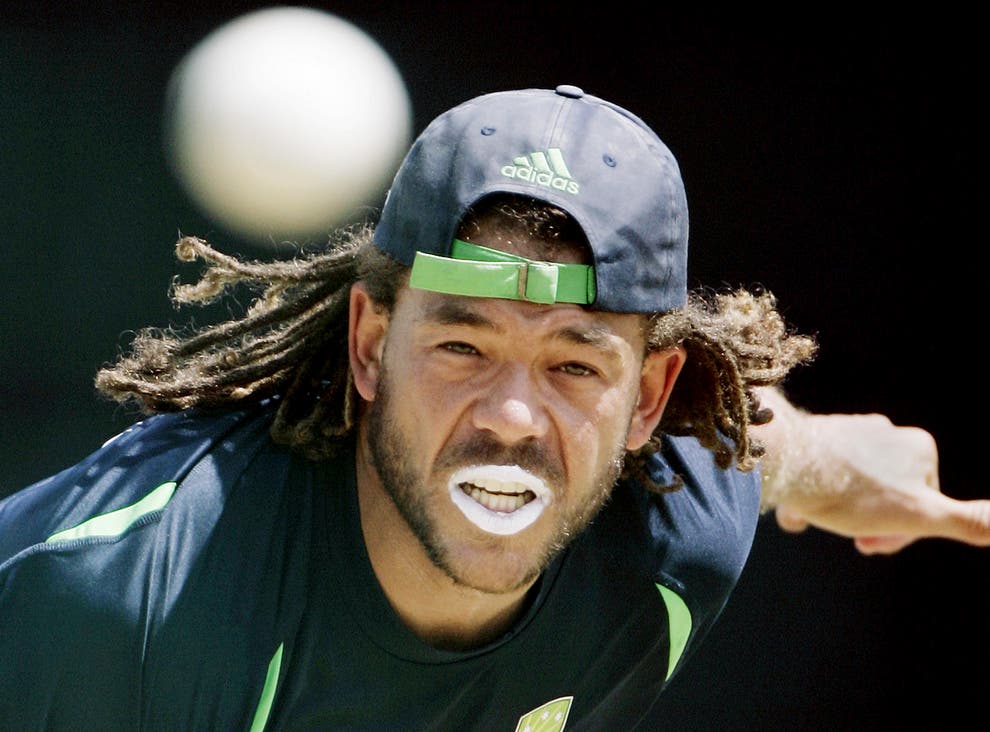 Australian cricket great Andrew Symonds has died in a single-car crash at the age of 46, throwing the sport and the nation into mourning.
The retired all-rounder died at about 10.30pm on Saturday in Hervey Range, 50km west of Townsville in far north Queensland, when his vehicle left the road and rolled.
'Emergency services attempted to revive the 46-year-old driver and sole occupant, however, he died of his injuries,' Queensland Police said on Sunday morning.
The accident is under investigation.
Symonds was on Hervey Range Road near Alice River Bridge when the accident occurred, and was removed from the vehicle to be treated by paramedics, who were on the scene when officers arrived.
He was the only person in the car but the keen hunter's dogs were also in the vehicle. Photos show skid marks at the scene of the crash.
Inspector Gavin Oates said there was no suggestion alcohol was involved, and said nearby residents were at the scene.
'I think they provided the assistance they could at the time and called 000 and emergency services,' he added.
Babetha Neliman and her partner Waylon Townson were on the scene just minutes after the crash and said that Symonds was unresponsive when they arrived and they couldn't find a pulse.
She said the cricketer's loyal blue heelers were with him.
'One of them was very sensitive and didn't want to leave him. It would just growl at you every time we tried to move him or go near him.'
Click here to read more.
SOURCE: Daily Mail, Charlotte Karp and Shayne Budgen