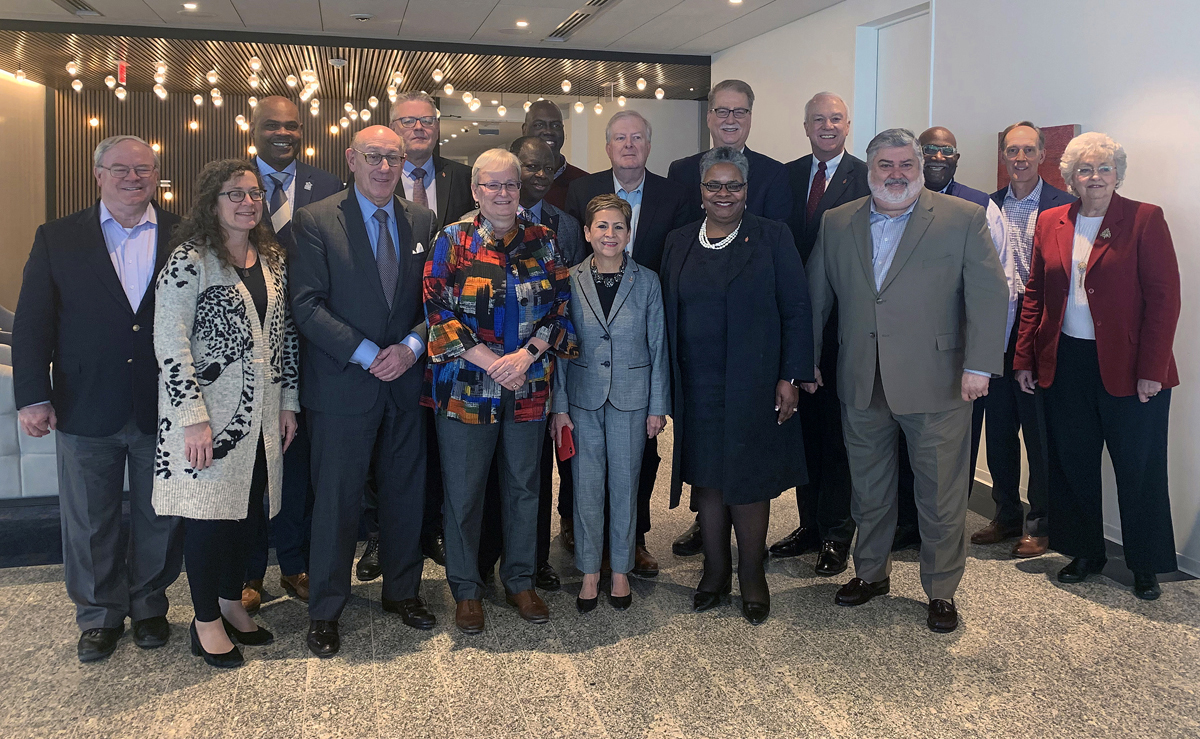 A much-trumpeted plan for amicable separation unveiled in early 2020 no longer offers a path forward for The United Methodist Church, say more than a quarter of the agreement's negotiators.
Five of the 16-member mediation team released a statement late June 7 rescinding their support for the agreement.
In the statement, they said, "we can no longer in good faith support the Protocol of Reconciliation & Grace through Separation or work towards its adoption at the next General Conference." The denomination's top lawmaking assembly is now delayed to 2024.
What has changed the calculus, they say, is the ongoing COVID-19 pandemic and the launch of a theologically conservative breakaway denomination.
The signers of the statement include the Rev. Thomas Berlin, the Rev. Egmedio "Jun" Equila Jr., Jan Lawrence, the Rev. David W. Meredith and Randall Miller, as well as eight others who, while not on the mediation team, consulted in the process.
Most of the signers represented centrist and progressive advocacy groups during the mediation work. Equila represented the Philippines Central Conference, one of the denomination's seven church regions in Africa, Europe and Asia. All of the statement's signers hope to remain United Methodist.
Click here to read more.
Source: United Methodist News