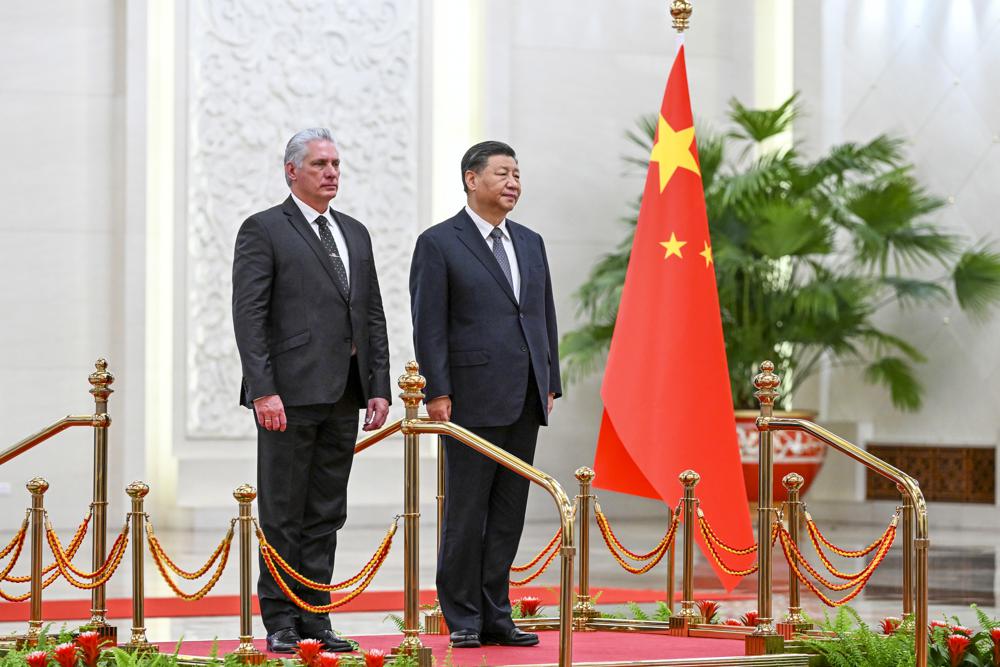 BREAKING WORLD WAR III NEWS: CHINA'S PRESIDENT XI JINPING PLEDGES SUPPORT FOR CUBA ON "CORE INTERESTS." Daniel Whyte III, president of G.L.S. International, says, just 90 miles off the coast of America this can easily turn into another Cuban missile crisis. It would be in order for Christians world-wide to pray that President Biden would show the same "PROFILE IN COURAGE," wisdom and nerve as his hero President John F. Kennedy, not to cause a war that America would lose due to the unrepented sins and abominations of the church, the government, and the collective nation, BUT TO AVOID A WAR. For it takes more wisdom and courage to avoid a war than to gung-ho go headlong into a war, especially a war that you will lose and that millions around the world will lose. By the way, make no mistake about it, this was a strategic move and arranged meeting that came right after Biden shook hands with Xi at the Group of 20 Summit in Indonesia to put Biden and the Pentagon on notice, that we are serious about the RED LINE we gave you regarding Taiwan and our other interests around the world.
Chinese President Xi Jinping and his Cuban counterpart pledged mutual support over their fellow communist states' "core interests" Friday at a meeting further hailing a return to face-to-face diplomacy by Beijing.
In comments to Miguel Diaz-Canel Bermudez, Xi said China hoped to "strengthen coordination and cooperation in international and regional affairs" with Cuba. The two will "go hand in hand down the road of building socialism with each's own characteristics," Xi was quoted as saying in a Chinese government news release.
China generally defines core interests as the defense of its economic and political development aims, along with control over territory it claims, especially self-governing Taiwan.
No specific issues or other countries were mentioned in the Chinese government news release.
Diaz-Canel's visit is a further sign of how China is trying to jump-start its in-person diplomacy after a virtual shutdown of such exchanges during the pandemic.
Xi, who is also the leader of the ruling Communist Party and has eliminated term limits to allow him to remain in power indefinitely, met with German Chancellor Olaf Scholz earlier this month in Beijing, then attended the meeting of the Group of 20 leading economies in Indonesia and the Asia Pacific Economic Cooperation forum in Thailand.
Source: the Associated Press
To read more, click here: https://apnews.com/article/europe-china-cuba-diplomacy-beijing-dedcf1ce9138278b5ac5843070036398