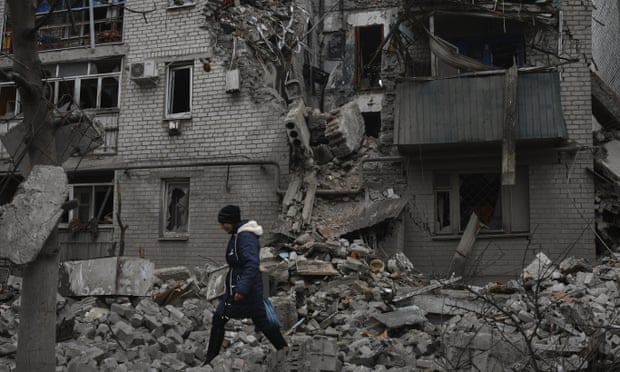 BREAKING WORLD WAR III NEWS: ENGLAND CONFIRMS SUPPLY OF MISSILES TO KYIV AS RUSSIAN FORCES MIGHT BE PREPARING TO LEAVE ZAPORIZHZHIA NUCLEAR PLANT?
Hundreds of Ukrainians streamed out of Kherson city on Sunday to flee Russian shelling, two weeks after its recapture from Russian occupying forces prompted jubilant celebrations.
The liberation of Kherson marked a major battlefield gain for Kyiv – reconquered after the Russians retreated to the east bank of the Dnipro River. However, since then inhabitants have struggled with no water, heating and electricity, because Moscow's troops destroyed thermal and power plants before they left.
Evacuations began last week amid fears that damage to infrastructure caused by the war was too severe for people to endure over Ukraine's harsh winter. The exodus has been exacerbated by Russian shelling, which has killed 32 civilians since Russian forces left the city on 9 November.
"It is sad that we are leaving our home," Yevhen Yankov told the Associated Press as a van he was in inched forward. "Now we are free, but we have to leave, because there is shelling, and there are dead among the population."
Source: the Guardian, Nadeem Badshah and Jamie Grierson
To read more, click here: https://www.theguardian.com/world/live/2022/nov/27/russia-ukraine-war-live-ukrainians-flee-kherson-shelling-belarus-foreign-minister-dies-suddenly